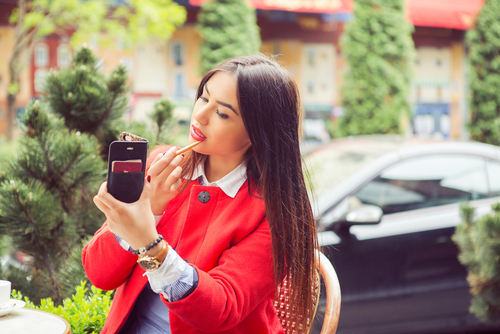 Having LASIK gives you a great chance to change up your style. If you used to rely on glasses, opening up your face can mean trying out all new looks with eye makeup.
Heads up: you'll need to wait after LASIK before you start experimenting with makeup. Doctors generally recommend not to wear makeup right after LASIK.
Why? They don't want you to risk getting an infection. Keep reading to learn why you shouldn't wear makeup right after getting LASIK!
Makeup Is Full Of Bacteria
When you're healing from LASIK, your eyes are more prone to infection than normal. During LASIK, a "flap" is created on the cornea. This reshapes the cornea, correcting refractive errors. The flap is then placed back down and heals naturally.
This means that the flap isn't held in place with any stitches. Until your eye completely heals, you're more vulnerable to infection. Something it's particularly vulnerable to is bacteria, which is everywhere. One place that houses a lot of bacteria is in your makeup.
This isn't an issue when your eyes are healthy, but after surgery it is. Using makeup with bacteria on it can irritate your eyes, or cause an infection. So until your eyes have healed a little, you should skip any makeup around your eyes.
Wait At Least One Week Before Wearing Makeup
There's no best time to start wearing makeup again after LASIK. Most doctors agree that you should wait a day. To be safe, we recommend waiting to wear makeup for a week. Your eyes will become less vulnerable to infection and bacteria after initial healing.
Replace Any Used Makeup
Makeup is a breeding ground for bacteria. One way to mitigate how much bacteria you put around your eyes is by replacing your makeup. Makeup that you've used before will have a lot more bacteria than new makeup.
For the sake of your eyes after LASIK, throw away all old makeup and start fresh. It's not ideal if you buy expensive brands but your eyes will thank you! Think of it as the perfect reason to update your look!
Always Be Cautious With Eye Makeup
Even before LASIK, you should be cautious when it comes to makeup and your eyes. Mascara and eyeshadows come in close contact with your eyes. This is just asking for infections!
You should never use expired makeup and you should never share eye makeup, even if you use a different brush. You're immune to your own bacteria, but not someone else's.
That means that sharing makeup could expose you to foreign bacteria. It's like putting your eyes in a petri dish and letting bacteria have a free for all. After LASIK, you're much more likely to get an infection.
Just say no to sharing makeup after LASIK, at least in the first month. If you need to see how something looks against your skin tone, use your hand instead.
Considering LASIK? Contact Ellis Eye and Laser Medical Center today to schedule a LASIK evaluation at our Walnut Creek location!