Schedule a Free Consultation


(877) 982-8484
See if you qualify for a LASIK Study
Participate in a LASIK Study
Conducted by Stanford Trained, LASIK Pioneer, Dr. William Ellis
FDA Approved Laser Technology
Participation in the study offers drastically reduced pricing
Use your FSA/HSA funds
Se Habla Espanol
Are you Nearsighted, Farsighted, or have Astigmatism? You may be a LASIK study Candidate! We invite you to see how you can benefit from both visual freedom from glasses or contacts, as well as financial freedom.
Call (877) 982-8484, Text or Fill out the form for more information on the LASIK Study
GLASSES & CONTACT LENSES vs. LASIK
Have you ever asked yourself these questions about LASIK?
Which one offers you a higher quality of vision?
In terms of quality of vision, there is no doubt that our LASIK can give you a quality of vision better than either glasses or contacts.
Which one is more affordable in the long run?
In terms of money, glasses & contact lenses average $700 a year. So over the next 20 years, you'll spend a little over $14,000 'renting 20/20 vision.' With Ellis LASIK, you'll spend 72% less than that and your vision will be corrected.
Which one is safer and healthier on your eyes?
Perhaps most importantly, LASIK is safer than long-term contact lens wear. In the most recent international LASIK vs. Contact Lens study conducted by the Cornea Research Foundation of America, the self-reported rates of eye infections, abrasions, and corneal ulcers were over twice as high using contact lenses as compared to having LASIK.
Enroll in Dr. Ellis's LASIK Study for BIG Savings on LASIK!
If you have been considering LASIK, now is a great time to enroll in Dr. Ellis's Wavefront LASIK study – only available at Ellis Eye & Laser Medical Center. LASIK pioneer Dr. Ellis is among the most respected and skilled LASIK surgeons in the United States. He was among first to perform LASIK in the U.S. and has authored several medical textbooks. Dr. Ellis taught vision correction to hundreds of eye specialists and has performed over 68,000 surgeries.
Dr. Ellis's LASIK study participants will receive a free LASIK evaluation and exclusive substantial savings on their LASIK procedure. Hurry, spots are limited so don't wait! Saturday appointments are available upon request. To enroll, call us at (877) 982-8484 or fill out the form to the right.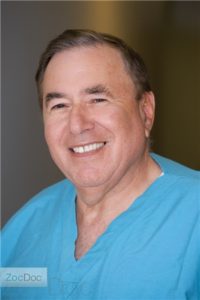 Why Choose Dr. Ellis?
With over 33 years of ophthalmology experience, Dr. William Ellis is a world-renowned expert in refractive surgical procedures who has dedicated his life to helping others see better. We offer comprehensive evaluations and consultations to determine the right solution to provide you with the greatest results and guarantee that Dr. Ellis will perform any surgery you have at Ellis Eye and Laser Medical Center. We understand how important clear vision is to the quality of life of our patients and we dedicate ourselves to the preservation and improvement of vision. As a service to our patients, we are pleased to offer the CareCredit card, the nation's leading patient payment program. CareCredit lets you begin your procedure immediately—then pay for it over time with low monthly payments that are easy to fit into your monthly budget. Call now or schedule below to learn more about Ellis Eye and Laser Medical Center.
To qualify for LASIK Study, Candidates must meet the following criteria:
21 or older
Have naturally occurring nearsightedness, farsightedness, or astigmatism
Have not had previous eye surgery
Are willing to complete all pre and post operative office visits
Dr. Ellis's LASIK Study will be to evaluate two FDA approved lasers and compare the COST of contact lenses/glasses vs COST OF Ellis Lasik and infections caused by Contact Lens wearers vs infections after Lasik surgery. Phase 1 consists of a bi-lateral procedure.
The Exam takes 1 1/2 hrs. Participant is required to sign normal informed consent paperwork. Disclaimers: "I understand that this is a private in-house LASIK study being conducted by William Ellis, MD. I understand that the FDA is not involved with the study and does not require the approval of the IRB. I understand that participation in this study is completely voluntary and results will be reported and maintained at Dr. Ellis's discretion. By submitting this request to schedule an appointment, I am certifying that I understand the guidelines for this study."