Care Credit
Learn how to apply for care credit's financing
Choose $0 deposit with 0% interest for 18 or 24 months
Learn More

Alphaeon
Learn how to apply for alpheon financing
You can choose various financing terms to make paying for your surgery much easier. SSN or ITIN qualifies
Learn More

Pay
Financing Calculator
Use our tool to calculate price information
Pay Now
CareCredit
As a service to our patients, we are pleased to offer the CareCredit card, the nation's leading patient payment program. CareCredit lets you begin your procedure immediately — then pay for it over time with monthly payments that fit easily into your monthly budget. CareCredit can help you see clearer, sooner.
For vision procedures, CareCredit offers
Easy application process with instant decision
Accepted at any of our 7+ locations
A soft inquiry, which won't impact your credit bureau source
No annual fee
To apply for CareCredit now, click on your location below!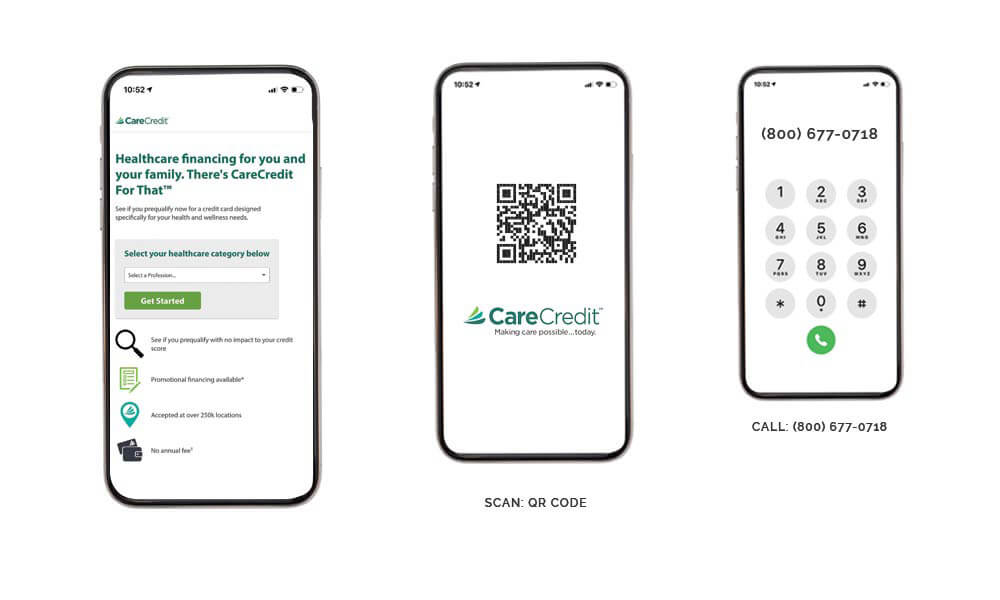 Alphaeon
With the ALPHAEON CREDIT card, you'll find the widest array of monthly payment options to help your reach your individual wellness, beauty, and performance goals without delay. Plus, Alpheon offers special financing options
For vision procedures, Alpheon offers
Online application with instant approvals
0% interest if paid in full within 6, 12, 18, or 24 months
Accepted at any of our 7+ locations
No hidden fees or pre-payment penalties
To Qualify, patients can either visit goalpheon.com/apply, or scan the following QR codes, or text BEST to 97788.