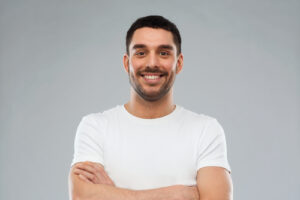 It's the season of giving, and that includes yourself. Instead of getting another gadget that you don't need or clothes you'll never wear, why not use the holidays to get something that will change your life?
LASIK can do just that! Keep reading to learn why a vision correction procedure like LASIK is the best gift for yourself!
See The Winter Sights Clearly
There are just as many things to see during the holidays as there are to do. Lights and decorations dazzle communities.
Beautiful landscapes are given new life with a blanket of snow. They aren't sights you want to miss.
Most people who get the surgery achieve excellent visual results. That means no matter where you are, you'll be able to take in all the sights.
LASIK helps you always take advantage of every moment during the holidays.
Make Holiday Meals With Ease
It is not only the season of giving; it's also the season of baking and cooking. The holidays involve a lot of traditional food, which means a lot of extra time in the kitchen.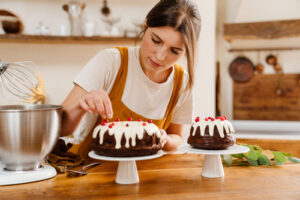 With everything going on, every second counts. One thing that is guaranteed to throw you off your rhythm is foggy glasses.
Every time you open up that oven, you may have to set everything aside so you can clean your lenses. Foggy glasses are probably not going to ruin your hard work.
However, they do make the whole job a lot more stressful. LASIK is about improving your life in so many small ways you can't help but notice.
It solves problems you might not even realize that you have!
Achieve Your New Year Goals
The New Year can be a symbolic clean slate. Many people take it as an opportunity to change for the better.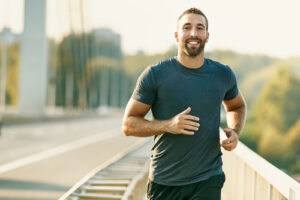 Better vision makes it easier to achieve your New Year's resolutions. Fitness, for example, is a very common goal for the New Year. LASIK can help with that.
Being active requires focus, but glasses and contacts can get in the way. Glasses fog up whenever you begin to feel the heat, and they can bounce around on your face as you run.
Contacts quickly become uncomfortable and are almost impossible to find if you lose them. LASIK lets you leave glasses and contacts behind, giving you the advantage you need to achieve your dreams in the New Year.
Recover Just In Time For Spring
While it only takes a few weeks to return to many of your everyday tasks after LASIK, it can take a few months to recover fully. The sooner you get LASIK, the longer you'll be able to enjoy its benefits.
Besides, you might spend most of your winter indoors to escape the cold anyway. Why not spend that time relaxing while you recover?
Experiencing the results of LASIK by the spring will allow you to enjoy the outdoors and deal with allergies more easily. Not just this spring, though. LASIK makes every spring better for the rest of your life.
Invest in Yourself
LASIK is the perfect gift for yourself because it is an investment in yourself. It gives you more tools to succeed for the rest of your life and makes your life more enjoyable and hassle-free.
However, LASIK is more than just a wise investment in theory. It's also an excellent financial investment.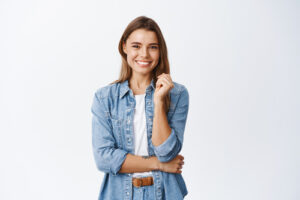 Glasses and contacts might seem cheap compared to LASIK, but not if you think in the long term. Both glasses and contacts are a constant drain of money.
Glasses need repairs if they break, while contacts need to be replaced regularly. These costs add up.
LASIK may seem like an expensive luxury at first, but it usually pays for itself within two years. The surgery is a permanent fix for vision problems, and the results last a lifetime.
With monthly payment plans, you can fit the cost of LASIK into almost any budget!
Are You A Candidate For LASIK?
Before you get your mind set on LASIK as your personal gift this year, you should know that it is not suitable for everyone. To get LASIK, you must first go to a consultation to ensure it is a good fit.
One of the reasons LASIK is so safe is that it is only performed on good candidates. You can set up a consultation at Ellis Eye in San Jose, CA to get more information.
During your consultation, you and your eye doctor will discuss your medical history, your concerns about the procedure, as well as your expectations. You'll also go through a thorough examination to make sure your eyes are healthy enough to get the surgery.
What if you're not eligible for LASIK? Don't worry, there are plenty of alternative options available with results that are just as amazing. You don't have to compromise on excellent vision.
Are you ready to learn if you may be a candidate for LASIK? Schedule a LASIK consultation at Ellis Eye & Laser Medical Center in San Jose, CA, today!