Schedule a Free Consultation
Study Shows Long-Term Higher Patient Satisfaction with LASIK Compared to Contact Lenses
A 3-year survey study with over 1,800 subjects at 20 sites across the nation provides valuable user insights regarding two popular vision correction methods.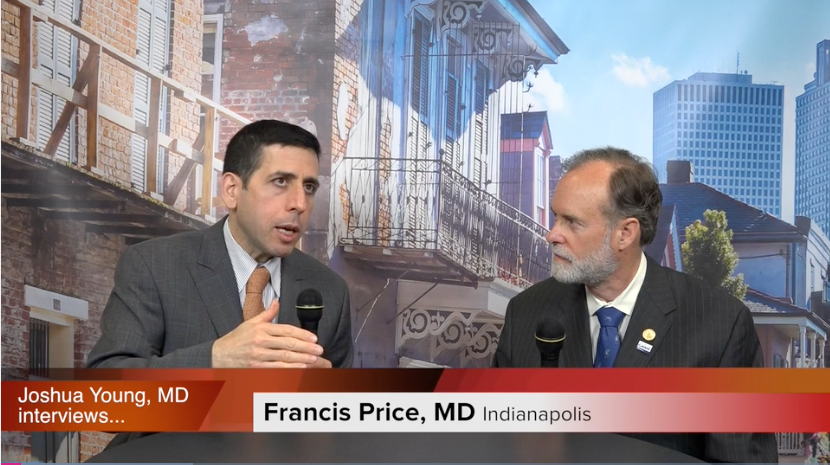 Click the image or this link to watch the video.
INDIANAPOLIS – January 19, 2017– New results from a landmark clinical research study conducted by the Cornea Research Foundation of America have shown that LASIK vision correction provides more overall patient satisfaction than a popular alternative treatment, contact lenses.
The study found that compared with contact lens wear, current LASIK technology improved ease of night driving, did not significantly increase dry eye symptoms, and resulted in higher levels of visual satisfaction at 1, 2, and 3 years follow-up.
Study participants were voluntarily enrolled and took a baseline online survey while undergoing a routine contact lens exam or while being evaluated as a candidate for LASIK at 20 sites across the United States. Links to annual follow-up surveys were emailed for 3 years to determine changes in vision, satisfaction, and any difficulties.
Of 1,800 subjects aged 18 to 60 years, 39% comprised the control group who continued contact lens wear, 45% previously wore contacts and had LASIK and 16% wore glasses and had LASIK. Most contact lens users had worn them successfully for more than 5 years.
The proportion expressing strong satisfaction with their current vision correction method decreased from 63% at baseline to 54% at year 3 in the contact lens control group, whereas 88% of former contact lens wearers and 77% of former glasses wearers were strongly satisfied with LASIK at year 3. Younger patients were somewhat more likely to be strongly satisfied with LASIK than patients who were over 40 years old.
LASIK significantly reduced difficulties with night driving and nighttime visual disturbances among former contact lens users and former glasses users alike. The proportion with dry eye symptoms at 1, 2, or 3 years after LASIK was not significantly increased relative to baseline contact lens wear but was significantly increased relative to baseline glasses use, consistent with many glasses users having tried and abandoned contact lenses because of latent dry eye problems.
Compared with continued contact lens wear, LASIK significantly reduced the self-reported rates of eye infections, ulcers, and abrasions each year.
According to Statista, an estimated 40.9 million people in the United States over 18 years of age wear contact lenses compared to less than one million LASIK procedures performed annually in the United States for the last 5 years.
"While there have been studies demonstrating LASIK efficacy and safety, to our knowledge none has had a control group that continued using contact lenses as an alternative vision correction method," said Marianne O. Price, Ph.D., lead author of the study and executive director of the Cornea Research Foundation of America.
The purpose of the study was to assess the perceived benefits and risks associated with LASIK and contact lenses for a period of 3 years. At 3 years, 54% of contact lens users would strongly recommend their vision correction method to a friend, compared to 88% of those who had LASIK after wearing contacts and 77% of those who had LASIK after wearing glasses. When previous contact lens wearers who had LASIK were asked if LASIK worked better for them, 97% agreed.
The study was published in Ophthalmology, the journal of the American Academy of Ophthalmology.