Schedule a Free Consultation
Are you experiencing night glare or drastic halos around lights? Since you are reading through this website that contains a lot of information regarding LASIK eye surgery you might be surprised to learn that this type of surgery can also correct night vision problems.
You may also find a lot of information on blogs that share information about poor night vision after LASIK eye surgery. Since Dr. Ellis is an experienced refractive surgeon you can rest assured that he will be able to use a proper treatment if night vision is a problem.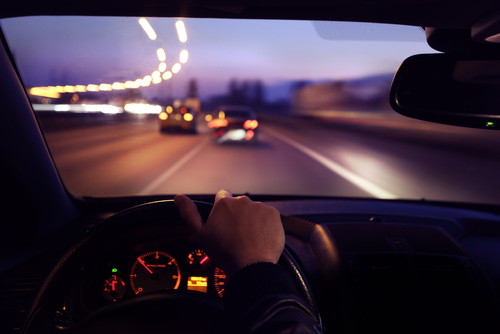 Night vision issues are typically caused by a number of reasons:
Genetics
A lack of nutrients or vitamin deficiencies
Degenerative diseases, such as macular degeneration
Low-quality LASIK eye surgery
Higher-order aberrations
Retinal problems
Systemic diseases
Poor absorption of vitamin A
Source: Zadok D, Levy Y, Glovinsky Y. The effect of anthocyanosides in multiple oral doses on night vision. Eye 1999;13:734 6.
Night vision problems can potentially be corrected but a thorough evaluation and determination of the cause will need to be performed by your eye doctors prior to a treatment protocol. Since refractive surgeons have studied this for years there is an advantage to understand the potential complications.
Pupil size is of extreme importance when understanding these night driving issues. The actual size of a dilated pupil is very important due to the incidence of night vision problems after LASIK ranging from night glare to halos.
Since Dr. Ellis was an early pioneer of refractive surgery and LASIK eye surgery he has taken a close look at pupil size and the physics behind excimer laser vision correction. Billions of research dollars combined with groundbreaking and innovative contributions of some of the brightest minds in optical engineering and laser technology have produced a solution to the night vision challenge.
That solution is ZYOPTIX wavefront-optimized treatments. Wavefront technology is especially effective at treating higher-order aberrations, which as noted above can single-handedly produce night vision problems.
Driving safely at night is obviously very important! To make sure that you are seeing as well as possible at night make that your eyes are examined on a regular basis. If you wear glasses make sure to update your prescription as frequently as possible.
If you are a LASIK patient with night glare or starburst vision make sure to consult your LASIK physician. When driving at night make sure to keep your windshield as clean as possible.
Sometimes it is possible to correct night vision problems in patients who have had LASIK in the past with older model lasers where wavefront correction had not been done. By enhancing the procedure with Zyoptix wavefront correction, many patients have had great improvement.