Schedule a Free Consultation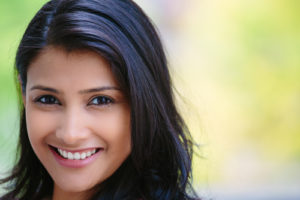 In traditional LASIK laser eye surgery, a thin protective flap measuring 130 to 160 microns is created on the front surface of the cornea with a device known as a microkeratome. Then underneath the flap, a small amount of tissue is gently removed with an excimer laser.
The amount of tissue removed is much often less than the thickness of a human hair. In the opinion of Dr. Ellis, the traditional LASIK flap is best made by a device called the microkeratome.
Although complications are rare with the LASIK laser vision correction procedure, they can occur. If complications do occur in laser eye surgery, they are generally due to the creation of the corneal flap. Some of these complications such as tears or buttonholes can result in corneal scarring.
Even if a laser is used to create the corneal flap (Intralase), inflammation under the flap can occur which is known as DLK (diffuse lamellar keratitis). This can cause a number of issues resulting in the unevenness of the flap thickness which can affect the visual clarity for the patient.
The thickness of a corneal (stromal) flap is either 130 or 160 microns. Once the flap is created it is gently folded back so that the excimer laser can change the curvature of the underlying cornea to correct the patient's vision.
Although existing LASIK flaps of 130 to 160 microns are extremely thin, they are still too thick to allow full flap conformability to the very small 1-2 micron corrections used in custom wavefront LASIK surgery procedures. This lack of full flap conformability may very well greatly reduce the full effect of custom wavefront LASIK laser surgery.
Epi-LASIK How is (Epi-LASIK) eye surgery different than other LASIK vision correction procedures?
Epi-LASIK laser vision correction has been made possible by new advances in flap making technology. Instead of using a microkeratome with a metal blade to cut a thick corneal flap, a special epithelial separator gently lifts the top layer of the cornea known as the epithelium.
This separator makes an ultra-thin sheet that is only 30 microns thick. This ultra-thin 30-micron sheet versus the 130 to 160-micron thick corneal flap made with traditional microkeratomes or Intralase femtosecond lasers, allows for full flap conformability while the thicker flaps do not.
Many believe the ultra-thin epithelial flap created by the Epi-LASIK procedure provides the best visual outcomes for custom wavefront LASIK vision correction. Because there is no metal blade used to create the Epi-LASIK it can be called bladeless LASIK eye surgery.
New advances in Epi-LASIK laser eye surgery technology
The chance of corneal hazing and scarring has been greatly reduced by the new advances in Epi-LASIK laser eye surgery technology. The traditional flap complications present with current microkeratome technology are reduced even more significantly with the Epi-LASIK laser vision correction procedure.
Most importantly, because the Epi-LASIK flap is only 30 microns thick, less corneal tissue is disturbed and the complication of ectasia or irregular thinning of the cornea is greatly reduced. Ellis Eye & Laser Medical Center is proud to offer Epi-LASIK with an advanced flap-maker known as the Amadeus II.
In the opinion of Dr. Ellis, this is one of the safest flap-makers presently available and may give superior results even to flaps created by the Intralase femtosecond laser.
To schedule your FREE laser vision correction evaluation call Ellis Eye and Laser Medical Center at 1-800-733-7427. Our clinics are located in San Francisco CA, El Cerrito, and Roseville, California. Our Marin Office in Corte Madera conveniently serves the Sonoma and Santa Rosa communities.
Epi-LASIK Testimonial
"I chose Dr. Ellis to do my surgery because he came highly recommended by my sister who just had LASIK surgery. I had 20/400 vision and now I have 20/20 vision. I am thrilled with the results and can't believe the difference. I wish I had done this sooner."

-Blanca M., Epi-LASIK patient

Blanca (middle) pictured with Dr. Ellis and his staff.