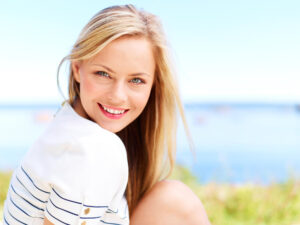 There are countless reasons a person may decide to get LASIK. Perhaps one of the best reasons is that it can empower you to experience new adventures.
When you rely on glasses or contacts for your vision, you may be nervous to try new activities in fear of breaking your glasses or losing your contacts. After having LASIK at Ellis Eye Center in scenic Tracy, CA, you may be more confident exploring the incredible things that the local area has to offer.
Keep reading to learn of six places in Tracy to check out after you have LASIK!
1. See the Morgan Territory Brewing Tasting Room with New Eyes
Start your tour of Tracy with a cold one at Morgan Territory Brewing. This craft brewery is home to award-winning beers in cans with stunning artwork designs.
Check out their event calendar to find fun activities hosted at their location. You can take full advantage of your new and improved vision at these events, including viewing art made by local artists.
Make a day of it with some friends and enjoy group photos without your glasses getting in the way.
2. Go Skydiving with Skydive California and Get the Best View of the Bay Area from Up High
Have you always wanted to go skydiving? There's nowhere better to get your adrenaline fix than with Skydive California.
See an incredible bird's eye view of the Bay Area using your new eyesight. Bask in the astonishing scenery with visual sharpness you never thought possible while free falling from thousands of feet in the air.
Your eye doctor will require you to wait until your eyes are completely healed before participating in this event. Once you are cleared, you can kick off the celebration of your newfound freedom by doing something you have always wanted to do.
LASIK empowers you to challenge yourself without the risk of suddenly not being able to see. With LASIK, there's no need to worry about losing your glasses before the jump and missing the entire spectacle!
3. Tee Off at Tracy Golf and Country Club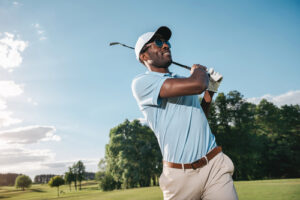 Golf can be a relaxing way to unwind and get outside. It can also be a chance to push yourself competitively.
Either way, LASIK can help you maximize your enjoyment. Soak in the marvelous views of the Valley in high-definition vision.
Take some strokes off your golf game with increased focus. Now that your glasses or contacts aren't getting in the way, you can take your game to the next level.
However you choose to enjoy your time in this city, enjoy it in total clarity.
4. Take a Minute to Unwind at Wicklund Park
Spending a day in the California sun is easier without glasses. No need for special prescription sunglasses or an uncomfortable clip-on.
Pick a pair of sunglasses you like, and head down to Wicklund Park. Enjoy a peaceful stroll within days of your procedure.
Recovering from LASIK is that easy. Although it can take a few months to recover fully, you'll still be able to do light activities and slowly add in more of your everyday routine as you heal.
LASIK gives you the freedom to spend your day how you want to, without having the boundaries enforced by visual aids.
5. Stop in For a Game at Legacy Fields Sports Complex
LASIK can be an excellent option for permanent vision correction for those who are active or participate in sports. Whether you're a player or a fan, LASIK gets your head in the game.
Though your eye doctor will want you to fully heal from LASIK before participating in contact sports, you will be able to play with a new clarity once you are healed. If you are the one picking up the ball, head to the legendary Legacy Fields Sports Complex to play.
The complex features nine baseball diamonds, eight soccer fields, and many other sports facilities. You won't have to worry about waiting in line to show how your skills have improved with your enhanced vision.
You can trust this procedure with your priceless eyesight because LASIK has an incredible track record. More than 95% of people who have had LASIK say that they are happy with their results.
Don't distract yourself with uncomfortable contacts or glasses. Keep your focus as sharp as your eyesight.
6. Explore the Shops in Downtown Tracy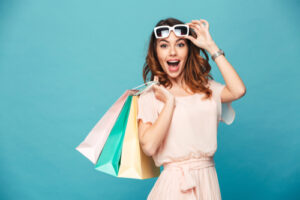 History buffs will love the downtown area of Tracy. Enjoy the vibrant scenery and decor in vivid detail as you walk, shop, and eat along the colorful streets.
Stop in an art shop to take in the local talent for embroidery and painting. Feel free to purchase a new outfit to go with your new look, now that you don't have to worry about whether or not your glasses will look good with it.
There's something for everyone in Tracy, CA. Everything you find can be made that much better when you look at it with sharp and unrestricted vision.
Are you ready to find out if you are eligible to take on an incredible new change with LASIK? Schedule a LASIK consultation at Ellis Eye in Tracy, CA, today!