Schedule a Consultation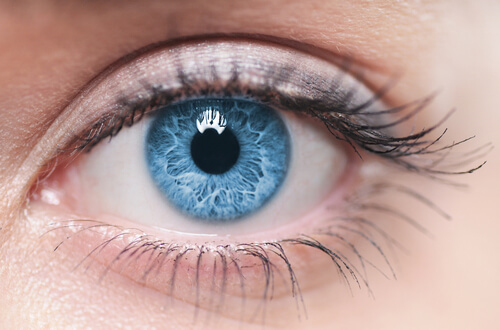 More than 11 million Americans have common vision problems like nearsightedness, farsightedness and astigmatism. These conditions are the most common cause of correctable visual impairment. Many people turn to glasses and contact lenses to correct these problems.
However, if you're looking for a permanent solution, LASIK is the way to go. We proudly serve the greater San Francisco areas with premier LASIK procedures, schedule your consultation today!
What is LASIK?
LASIK surgery is a common surgical procedure that permanently corrects refractive errors. Those who are sick of their glasses and contact lenses typically seek out LASIK surgery as an alternative. When a person has a refractive error, it means that their eye is misshapen. Irregular cornea shape means that light cannot refract properly onto the retina, resulting in blurry vision. LASIK surgery aims to reshape the cornea to allow proper light refraction.
The Benefits
There are many benefits to LASIK, some of which include fast visual recovery, limited if any discomfort, and a lowered risk of glare and halos compared to older procedures such as radial keratotomy (RK). New developments in LASIK, especially custom wavefront LASIK, have been perfected to further reduce the risk of glare and halo. Most patients are very happy with the results. It's no wonder that LASIK laser vision correction has quickly emerged as one of the true medical breakthroughs of modern history. LASIK, the most widely used form of laser vision correction, is the fastest-growing type of refractive surgery. It is very versatile and can treat both nearsightedness and farsightedness with or without astigmatism. Over 98% of people who have LASIK achieve somewhere between 20/20 and 20/40 vision without glasses or contact lenses and we proudly offer this procedure to our patients throughout the San Jose and San Francisco area.
Am I a Candidate?
LASIK surgery is not for everyone. You may not be able to undergo LASIK surgery if you:
Are under the age of 18
Are pregnant or nursing
Are diabetic, or living with another autoimmune disease
Have had a previous eye injury
Have had other types of eye surgery
Have chronic dry eye disease
Have thin, unstable corneas (usually as a result of keratoconus)
The only way to know for sure if you are a candidate for LASIK surgery is to come in for a LASIK consultation at Ellis Eye. If you live in the San Francisco and San Jose areas and want to start the process now? Take our 2-minute online self-evaluation to see if you're a likely candidate for LASIK!
Click here to take the LASIK self-test!
Your LASIK "Prescription" – As Unique As Your DNA!
At Your Consultation
If you have not already done so at a screening evaluation, a complete medical and eye history will be taken. This will include a review of your health and medical conditions, medications you are taking, allergies as well as a discussion of your ocular health and status including your vision correction history. It will be necessary for you to communicate any medical or eye conditions or diseases that have been diagnosed or treated among your family members.
View Video
First, a technician will begin taking a number of measurements. These will include your visual acuity with and without your current method of vision correction, whether that is glasses or contacts. A digital map of your corneal shape – called corneal topography – will be taken. A measurement of your pupils will be performed as detailed later.
In order to get final measurements of the prescription, your prescription will be measured both in its natural state and after having drops placed in your eyes. A test will be performed to see which eye is your dominant eye, and most importantly, the thickness of your cornea will be measured to make sure that there is enough corneal tissue present to allow LASIK to be performed.
Additional testing including your intraocular pressure will be conducted and observations will be made of the health of your cornea, lens and tear film using an instrument called a slit lamp. This is actually a microscope through which living tissue can be carefully examined. After the drops have had their full effect, the doctor will examine the health of your retina and optic nerves in order to give your eyes a "clean bill of health" for LASIK.
What to Expect During Your LASIK Surgery
When you arrive at the practice on your day of surgery, you should expect to have the staff begin to both prepare you for your treatment, and to make you comfortable.
First, if you have not already done so, you will need to sign a statement of informed consent which says that you have had the opportunity to ask questions, that they have been answered, that the risks, benefits and possible complications of your treatment have been reviewed and discussed with you, that you have considered alternatives such as glasses and contact lenses and that after considering all of this information you have made the decision to proceed. Before signing the informed consent, make sure to ask any final questions and have the answers that you need.
Next, a staff member will begin putting a series of eye drops in your eyes. Some of these are to numb your eyes so that you are comfortable, some are antibiotics to prevent any risk of infection, and depending on your treatment, some may be to dilate your pupil. After a few minutes you will be accompanied into the laser suite. Don't be alarmed if it seems like there are a number of people doing things in the laser suite. They are just preparing for your surgery.
You will be asked to sit and recline on a comfortable bed-like chair or platform and some additional numbing drops will be placed in your eyes. The surgeon or staff will clean the area around your eye by using a small sterile pad and some liquid to gently scrub your eyelids and adjacent areas.

You will be awake and able to communicate for this very brief procedure. It lasts about 15-30 seconds. A delicate instrument, called a microkeratome, is used to create a very thin flap of corneal tissue. Once this tissue flap is created, the surgeon positions the laser beam over the eye, directing light pulses to achieve the desired correction. The flap is carefully placed back in its original position. Because of the anatomy of the cornea, no stitches will be necessary. You will be given eye drops to help the eye to heal and to alleviate dryness. Healing time is minimal and after two or so hours of rest the results will be apparent. For some patients recovery may take longer.
To schedule your FREE laser vision correction evaluation call Ellis Eye and Laser Medical Center at 1-800-SEE-SHARP (1-800-733-7427). Our clinics are located in San Francisco, San Jose, Walnut Creek, El Cerrito, Roseville, Gilroy and Corte Madera, California.
Want to know if you are a LASIK candidate? Start by taking our LASIK self-evaluation below!
Click here!