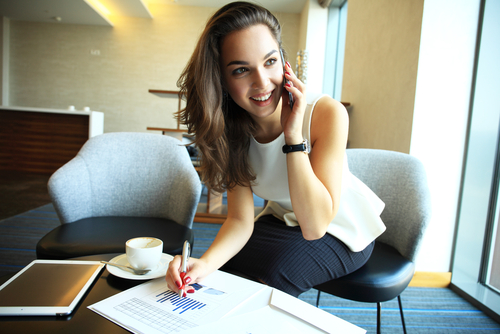 LASIK has made it possible for millions to experience clear vision. Who wouldn't want to say goodbye to the annoyances of glasses or contacts? It's a life-changing experience for those who take the leap to make their dream a reality.
One of the reasons that many people don't end up getting LASIK is the cost. As an elective procedure, insurance won't cover it. Many people assume that this makes LASIK too expensive to afford but it doesn't have to be.
Read on for more information and tips on the best way to pay for LASIK surgery!
Insurance is a No-Go
It's well known that LASIK isn't covered by most major insurance plans. This is because of LASIK's classification as an elective surgical procedure.
An elective procedure is anything that can't be life-saving to the patient. Since you can't pay using insurance, some LASIK patients have to get a little more creative.
LASIK can pay for itself over time

One thing to realize about the procedure is you can actually save money in the long run. For what's considered an expensive procedure, that may make no sense but here's why. If you wear contacts, on average, you're paying $500 per year.
That's on solution, contacts, and any other accessories. Now think about what you pay for glasses. Most people aren't buying new glasses every year, but every few years. But when you're buying them, it's likely you're spending $500 or more for the frames and special coatings.
Now think about getting LASIK, and several years later, you have an extra $500-1,000 in your bank account. That's the money that you're saving because you stopped wearing glasses and contacts! What could you do with that kind of money every year?
How can you cover LASIK costs?
Obviously, what works for one person may not work for another, but the end result is worth it!
High Interest Savings Account
After your LASIK consultation, head to your bank for a high-interest savings accounts. With a high interest savings account, any money being saved for LASIK is at a higher interest rate. If you were to put away $208 per month for the next 24 months, you'd be able to pay for LASIK while avoiding any financing!
Financing options

If financing is more your speed, talk to your LASIK surgeon to find out if they offer financing options. If they don't, you can find financing through major companies as well.
Be sure to pay for your procedure within the terms so you can avoid any extra fees. After all, paying extra kind of defeats the purpose of financing your procedure!
Find a second job

If you can swing it, pick up a second job. It doesn't have to be something you hate, either! You can try your hand at freelancing or you can create things and sell on Etsy. The main purpose is to put away money for your procedure.
With these smart tips, you can pay for LASIK affordably without paying for the entire cost out of pocket!
Ready to find out if you're a good LASIK candidate? Schedule a LASIK consultation at Ellis Eye in El Cerrito today!