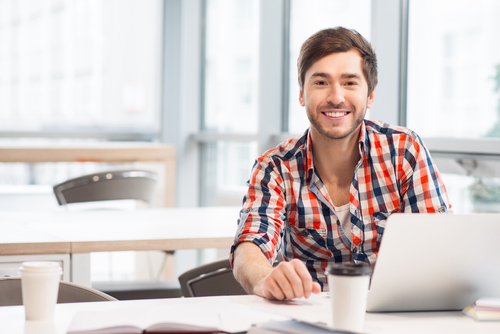 LASIK surgery has proven itself as a safe and reliable procedure for patients. If you're looking for freedom from glasses or contacts, LASIK may be the answer!
Before booking your LASIK consultation, check out these LASIK myths. Let's separate fact from fiction, once and for all!
LASIK Myth #1: We have no idea if LASIK is safe
LASIK Truth:
This is false information. LASIK has proven itself time and time again.
There's a reason millions of patients have had LASIK! Laser vision surgery is not a new phenomenon since it became FDA approved in the US in the 1990s.
In that time, LASIK technology has only continued to evolve. What that means for patients are better and safer choices.
LASIK Myth #2: LASIK technology is like the latest iPhone – it's better to wait for the next version
LASIK Truth:
At this point, LASIK is pretty advanced! As a procedure, it is now a bladeless procedure. This means that if you undergo LASIK, there are no blades used.
Instead, an excimer laser and femtosecond laser take on the job of reshaping the cornea. As it stands right now, more patients are potential LASIK candidates than ever before.
This in large part is because of the procedure being bladeless. Now, LASIK removes the tiniest amount of corneal tissue, compared to its FDA approval.
You should only undergo LASIK if you are a candidate and you're ready to say goodbye to glasses and contacts.
LASIK Myth #3: It all depends on how many surgeries the LASIK surgeon has done
LASIK Truth:
Although experience matters, there are other factors to consider when choosing a surgeon. When it comes to the surgeon, consider the number of LASIK procedures they've done.
You should also look into the number of LASIK procedures performed with the same laser. It is also important to consider LASIK surgeons recommended by your eye doctor or family.
This is often the easiest way to find a LASIK surgeon that has a proven track record. Don't know anyone who would recommend their LASIK surgeon?
Online reviews on sites like Yelp also can help if you want more reviews to consider.
LASIK Myth #3: LASIK is Painful!
LASIK Truth:
This is probably one of the biggest myths out there, and we're not too sure how it got started.
But let's make this clear once and for all: LASIK is not painful! Here's why: during LASIK, you'll receive numbing eye drops. These eye drops numb your entire eye.
The most you'll ever feel is some slight pressure while your eyelids are being held open. This is with an instrument known as a speculum.
This pressure only lasts a few seconds and isn't painful in any way! The numbing eye drops last during the entire procedure, and only start wearing off a few hours later.
If you do feel some discomfort when they wear off, you can take ibuprofen and go to bed. This is the best way to sleep off some of your discomfort! For most patients, the first day or two after LASIK is the most uncomfortable, but it's not painful.
Ready to find out if you could be a candidate for this life-changing procedure? You owe it to yourself to contact Ellis Eye in San Jose, CA and schedule a LASIK consultation!