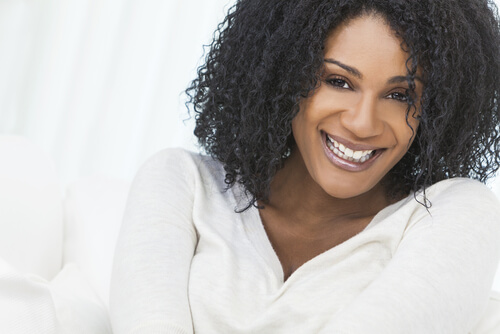 It's a new year! For many, it's a time when they will make resolutions to improve their lives in the year ahead.
But let's face it: new year's resolutions can be hard to stick to. It's one thing to say you're going to be healthier and happier and another to follow through and actually put the work into changing your lifestyle.
But there are a lot of ways you can help yourself. One way is by improving your vision with LASIK.
It's a small change but sometimes the smallest changes make the biggest difference! Keep reading to find out 3 reasons why LASIK can help you fulfill all kinds of New Year's resolutions!
1. Travel With Ease
One common resolution is to travel more and be more adventurous. But even something as simple as worrying about glasses and contacts can make travel so much more stressful than it needs to be.
This is especially true if you're camping or saving money by using hostels. Changing out contacts without a sanitary place to do so can leave your eyes irritated and prone to infection.
And glasses can get lost or broken while you're far away from someplace to get them replaced. All this can be a problem of the past with LASIK.
Why not give yourself peace of mind and go see the world without worries about glasses or contacts?
2. Be More Active
What better way is there to get healthy than to get plenty of exercise? Exercising can feel like a chore when you stick to the treadmill or exercise bike.
Switch up activities by taking up new sports, or go hiking! It's a lot easier to be flexible in the kind of exercises you can do when you don't have to worry about contacts and glasses.
Have you never been able to get into swimming because you can't see underwater even when you have goggles on? With LASIK, that's no longer an issue.
Neither is all the protective gear you need for more intense sports. Get fit with improved vision from LASIK!
3. Enhance Your Productivity
Everyone always wants to be more productive, whether it's with work or with personal projects. It may not seem like it, but LASIK can actually make you more productive.
When you can see better, you can do more, especially when it comes to tasks that need a keen eye. Perfect examples include redecorating or remodeling your home.
Then there's all the time you spend changing your contacts and needing to adjust them during the day when they start to irritate your eyes. It may only be a few minutes every day, but that adds up.
If you work on a computer all day, wearing contacts can dry out your eyes. This can even contribute to Computer Vision Syndrome or CVS.
CVS can cause headaches and pain, making it that much harder to work. With LASIK, you can feel more comfortable while saving time, letting you work harder without sacrificing your health.
Not only that, but you can even save money in the long-term. If LASIK seems too expensive to fit into your budget, consider this.
Most people pay off the cost of the procedure after about two years. You'll also save money because you'll no longer need to pay for glasses, contacts, or any of their accessories. You also don't have to worry about surprise expenses like needing replacement glasses.
Getting LASIK is a long-term investment in your future career and finance. And improving your life and career is the perfect way to meet your new year's resolutions!
Ready to find out if LASIK could be right for you? Schedule your LASIK consultation at Ellis Eye in San Francisco, CA now! Why not make 2021 the year you finally see in 20/20 or better?