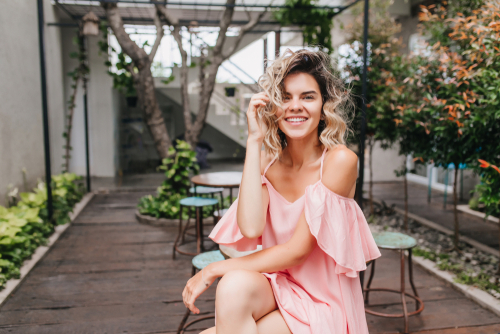 Are you considering getting LASIK this spring? Maybe you're still uncertain that this is the right time to have vision correction surgery.
Getting LASIK surgery is a big decision and may seem like a lot of money to spend right now. But, consider what this investment could do for your quality of life.
It may make you wonder why you've waited so long to get LASIK. Keep reading to see how LASIK can improve your life this spring.
LASIK Helps With Seasonal Allergies
Do you suffer from springtime allergies? Do your eyes get red, itchy, and swollen every year during April, May, and June?
After LASIK, most people can see without glasses or contacts. That means no irritating allergens trapped under your contacts. And you'll no longer have to put your contacts into inflamed eyes.
Imagine no longer having to deal with itchy, uncomfortable eyes. You can just put some eye drops in when they itch and leave them alone like people who don't have corrective lenses.
You'll Enjoy Being Outside More After LASIK
Wearing glasses all the time can take away from some of your favorite activities. For example, many people enjoy outdoor activities like gardening more after LASIK. It can put an end to your glasses falling off all the time.
Plus, you'll be able to appreciate the small things in life more. Imagine going to the gardening store and seeing all the bright, vivid colors without glasses or contacts.
Perhaps you're more interested in playing golf or going for a hike. Whatever your favorite spring and summer activities are, they'll be less of a hassle and more enjoyable after LASIK.
Traveling Is Simpler After LASIK
Is there anything you've been putting off because of your poor eyesight? After LASIK, many people find that their vision no longer holds them back from getting the most out of life.
For example, traveling becomes a lot simpler. You no longer need to worry about your contacts, glasses, lens solution, or cases.
Instead, you can focus on what you're going to do and see at your destination. Ditch all your eyecare necessities and book your vacation now!
LASIK Makes Working Out Easier
A big reason many people undergo LASIK is the freedom it provides when exercising. You no longer have to worry about contacts or glasses interrupting your workout.
When you exercise with glasses, they tend to get sweaty and not stay in place while you're moving. Contacts can be even worse. They tend to dry out right when you're about to get in the zone.
Either way, you have to drop what you're doing, clean your glasses, or put some eyedrops in. Neither is helping you get more fit and healthy. Glasses and contacts are taking away from your workouts.
After LASIK, you can peacefully work out knowing your eyes won't interrupt you. You can end distractions from glasses or loss of eyesight from dried-out contacts. Getting LASIK could help you get in better shape.
Spring Is The Perfect Season For LASIK
Spring brings a renewed energy and outlook on life. Flowers are blooming, the air is warmer, and everything feels fresh and new.
After LASIK, you will feel a similar rejuvenation. Seeing clearly, without glasses or contacts will make your life easier and give you a boost of confidence and energy.
This spring, invest in yourself and have LASIK corrective eye surgery. Schedule an appointment at Ellis Eye in San Jose, CA, to see if LASIK is the vision correction you've been looking for.